Land and how people use land is my passion. As I a pre-teen, I grew my first crop–green bush beans–during a sultry Connecticut summer. Eating food from my garden always puts a big smile on my face.
Coming from an engineering lineage, my Dad suggested studying civil engineering in college to satisfy my land passion. For me, designing septic systems, storm drainage systems, and roads for subdivisions was my first civil engineering experience. (I never subdivided a farm, but did subdivide woodlands.) But, sitting behind a drafting table (yes, before computer drafting was done), I needed to be with more people.
Fast forward 30 years. My love of growing food and "how people use their land" merged. Serving for four years as the Executive Director of PCC Farmland Trust, now Washington Farmland Trust, my team conserved valuable farmland from development, ensuring a farmer farms the land to grow food or fiber. My big learning from running an organization focused on food and farming; Eaters do not know where their food comes from! Food doesn't come from the grocery store, but from a farm, grown and nurtured by a farmer. Granted monoculture agriculture, also known as industrial agriculture, may not give warm and fuzzy "Old MacDonald" vibes, but even still a farmer did grow the food.
What is an Agri-hood?
Ten years ago, I established Gardow Consulting, LLC, with a goal to work on projects where eaters (which is all of us) could live and thrive where their food is grown, a concept known as an agricultural residential development or an Agri-hood. Agri-hoods have existed around the world for multiple millennial as it used to be necessary to have food grown close to home. Because the United States' civilization is so young compared to older cultures, we have not had a tradition of building homes around a farm to create community. (In the U.S., more recently, homes have been built around golf course as an amenity to create community.)
More than 60 years ago, before the dawn of industrial agriculture and the construction of the interstate highway system, we all ate seasonally or what was preserved from the harvest. Now food is shipped on average more than 1,500 food miles to our local grocery store or to an Amazon truck for home delivery. Even so, the push for eating locally continues to evolve and strengthen as eaters savor a locally grown blueberry or gnaw a fresh ear of butter 'n sugar corn. Real food taste buds are being revived. Moreover, by reducing our food miles, we shrink our carbon footprint, too.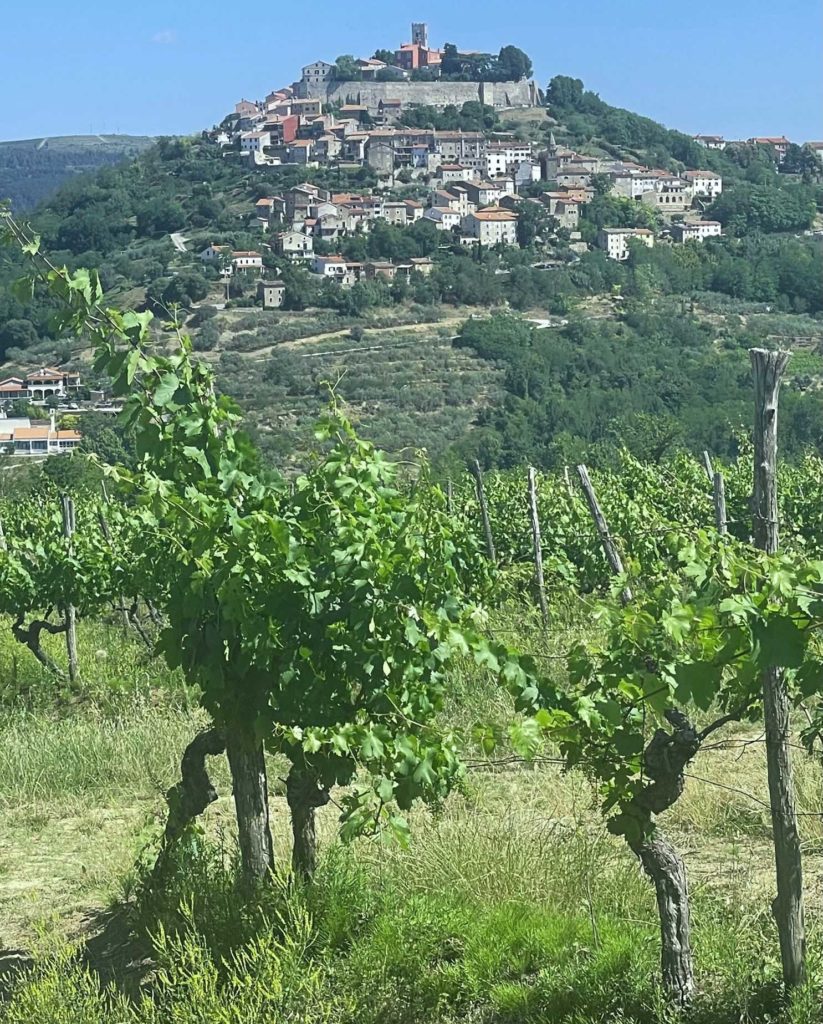 Beginning in the 1990's, the first larger scale Agri-hoods, Prairie Crossing outside of Chicago and EcoVillage in Ithaca, New York were built to great fanfare!  These communities include homes built right next to actively managed farmland. Fresh goodness tastes awesome! Being able to clip chives, snip pole beans, pluck cherry tomatoes or harvest prune plums is a tantalizing possibility for a family in an Agri-hood.
Now Agri-hoods are becoming more desirable and possible. Gardow Consulting, LLC is involved in four different food based projects including Rooted Northwest in rural Snohomish County.
Who is Rooted Northwest?
Quite a few years ago, I met the Rooted Northwest ("Rooted NW") team when they knew they wanted to create an intentional co-housing farm community, but didn't have land. Working with a local broker, about five years ago the team placed an offer on a 240-acre parcel in Arlington Heights, in Snohomish County east of I-5. The property had been used as a dairy farm, but was no longer being vigorously farmed. Upon signing a purchase and sale agreement, the team refined their intentional Agri-hood concept with their design team and potential community members, worked with the neighbors, consulted with advocates, answered questions for County staff and electeds, and did their research.
The 240-acre parcel is zoned Rural-5 ("R-5") by Snohomish County, which allows one residential housing unit per five acre lot (Snohomish County Title 30). This is a classic zoning designation that is known to destroy farming opportunities, as homeowners often turn their property into lawns, perhaps with a small garden to feed their family. Any opportunity for larger scale farming is lost. One concept on how a community with R-5 zoning could have been designed on the property is shown below.  
Instead of a standard subdivision, often Snohomish County developers use the rural cluster subdivision ordinance (Snohomish County Code–SCC 30.41C) to develop R-5 zoned rural land. This subdivision rule allows a rural development to reduce lot sizes to a minimum one-half acre size, while creating more common open space. Depending on the resource land being developed, the required open space requirements varies from 45% to 65%. In Snohomish County, this development standard has not fostered agricultural, food growing communities, but often equestrian focused communities on agricultural land.  Equestrian communities maintain the rural character of the land but do not necessarily preserve food and fiber production. A sample rural cluster subdivision concept is below.
The Rooted NW team knew they wanted something very different from the rural cluster subdivision standards and started a quest to create a new zoning code option. Their core mission is to farm with regenerative farming practices, promote land stewardship, and build community around common ground to enable human connection. They looked back to traditional rural communities around the world that tie their identity to the agricultural lands around them when creating their vision. The Rooted NW team's hard work was rewarded on June14, 2023, when the Snohomish County Council passed a new ordinance entitled the "Rural Village Housing Demonstration Project" (SCC  30.41H) which allows a Rooted NW project type with concentrated housing clustering and four-plexes in the R-5 zone. By building four-plexes rather than single family dwellings, fewer walls need to be built and less land is needed to cluster the homes, thereby reducing building costs and leaving more open space. With a more affordable house price, there is a greater opportunity for young farmers to live where they farm.
The ordinance requires a minimum of 85% of the land to be protected as open space or resource land in a rural village project. The Rooted NW project expects to protect up to 95% of their property in open space and productive agricultural acreage. This project allows the same number of housing units to be built as permitted by the other R-5 zoning codes. A potential layout of the Rooted NW community is shown below with street access being provided from the north.
The opportunity to purposefully live adjacent to farmland should be more widely available. Eating food right off the farm is one of the greatest joys in life as it tastes so good, is fresher, and is better for you! Gardow Consulting, LLC is pleased to be part of the Rooted NW project team and looking forward to celebrating on the farm.
---
Thank you to Rooted NW and their team of Land Technologies and Paul Kearsley for the use of the design concepts. The featured photo is looking to the north on the Rooted NW property.
---
Gardow Consulting, LLC is available to support your innovative project bringing agriculture closer to where people live.