The New Year is here and now I can say, "With 2020 hindsight, what can I do 2021?" Now, more so than ever before, I need to support small businesses and independent farmers to help create a more healthy local economy. Since the onslaught of the pandemic, I've paid special attention on where I spend my dollars and do my best to support independent businesses. Continuing into 2021, I resolve to support our region's local food economy in two easy ways by purchasing from the New Day Cooperative home delivery service and by frequenting my local University District Farmers Market. I want my local independent producers and businesses to be thriving through this year and into the coming years.
U-District Farmers Market
The University District ("U-District") Farmers Market is open every Saturday from 9 a.m. to 2 p.m. rain or shine on University Way NE also known as "The Ave" north of NE 50th Street in Seattle. Shopping at a farmers market is an easy way to support multiple small businesses in one trip. Especially now, with fewer shoppers willing to venture out in the cold and potential rain, it is the perfect time to explore the weekly market for seasonal and local food items. There are lots of choices!
What can purchased in the middle of the winter from local producers? Here are some of my winter favorites. There are mushrooms galore from Sno Valley Mushrooms with shitakes, blue oyster, and Lion's mane available this week. Tonnemakers and Collins Family Farms have the juiciest, tastiest apples and pears from east of the Cascade Mountains. Rockridge Orchards from Enumclaw brings in both hard and sweet cider, plus the most amazing vinegars. The Rocksalmic, a Rockridge balsamic styled vinegar made with apples not grapes, is smooth and rich and aged in French oak barrels for 7 years! La Pasta sells delectable noodles, lasagna sheets, raviolis and sauces. There are multiple vegetable farmers bringing in frost-sweetened Kales, Brussels sprouts, and root vegetables. If you get to the market early, there may be farm fresh eggs, too! (Natural egg production goes way down during the winter.)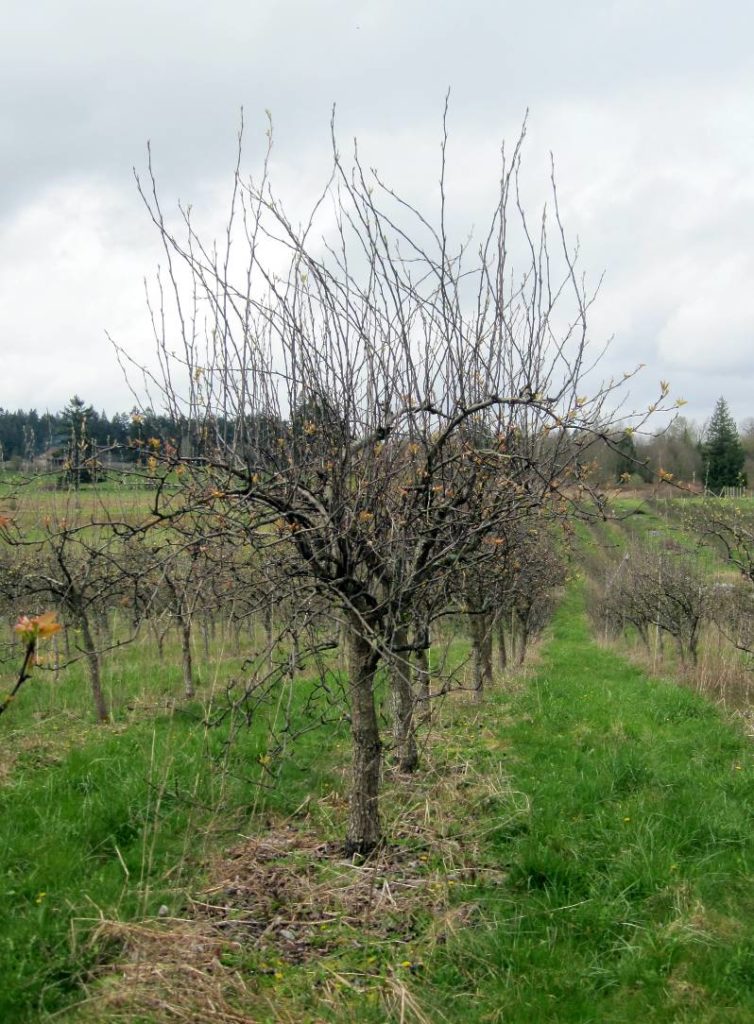 Getting to know our Pacific Northwest winter food treasures is a cold-season activity that fills the belly. During the 2020 COVID summer when customers flocked to the market, there were hour long lines to get into the market to ensure adequate social distancing once inside. The winter market is typically not busy and now there are now no entrance lines. This is great time to explore the market and support our local farm economy and farmers. Of course, masks and socially-distancing are required. Enter the market from the north at NE 52nd Street and the Ave and exit at the south at NE 50th Street. Parking is available on the street and in the University Heights parking lot.
Besides the U-District market, the local non-profit Seattle Neighborhood Farmers Markets runs an all-year market in West Seattle and on Capitol Hill on Sundays.
New Day Cooperative
For those who frequent the Seattle area farmers markets, Patty Pan Cooperative is a popular business with ready-made tortillas, tamales, burritos, and their famous at the market-made, hot-off-the-grill ready to eat veggie quesadilla! Once COVID hit, all on-site freshly prepared market food could no longer be served, which sadly included the quesadillas. The made-to-order quesadilla is a large 12-inch diameter whole wheat tortilla folded in half filled with a medley of freshly grilled veggies, topped with melted cheese. It's cut into four wedges and served hot with a selection of sauces from mild to hot. The grilled veggies aren't your average veggies but rather the freshest, largest assortment of in-season veggies imaginable in a myriad of colors, shapes, sizes and tastes. Every time I went to the market, I'd bring quesadillas home for my kids. They loved them, despite not really liking vegetables. The quesadillas are missed.
Patty Pan had to pivot to keep their business going. They started New Day Cooperative a food home delivery service so customers can start Rethinking Groceries! I had to try it out as I knew one of my favorite farmers Garden Treasures Farm was selling vegetables on the platform.
The local foods selection is impressive and lo and behold, one of the New Day Cooperative's featured items is a quart or gallon-sizeed bag of the prepared vegetable mélange used in their delectable quesadillas! These veggie bags are an amazing mixture including Dino Kale, curly Kale, cabbage, thinly sliced yellow and red beets, carrots and so many more veggies! They can be grilled, sautéed, added to soups or stews! I could never see myself doing all the preparatory work to make such a varied veggie medley!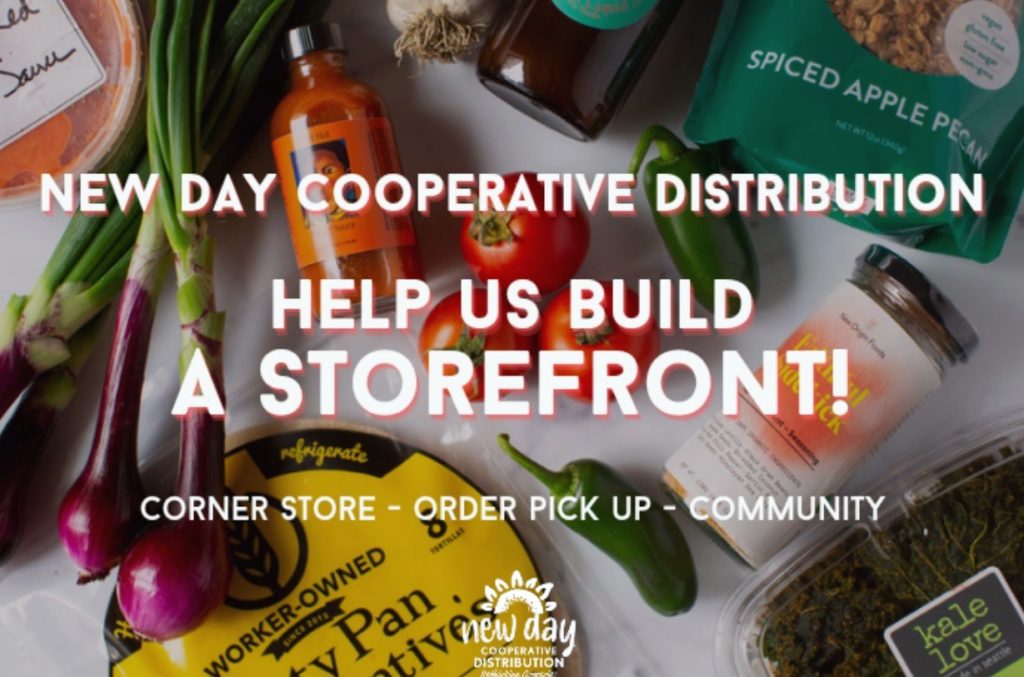 New Day has teamed up with other local farmers and businesses to provide quite the array of product on their website. For Christmas I purchased a pecan pie and pretzel knots from Kaffeeklatsch a Lake City bakery. An Equal Exchange, a company committed to supporting small farmers, chocolate chip baking kit was delivered to my doorstep. I purchased several Caribbean flavored Hot Babe-Hot Sauce assortments as gifts for my family. There is a full list of all the farmers and businesses from which to purchase at New Day Cooperative Producers. There is a $10 delivery fee, so I purchase larger quantities and shop less frequently to keep my delivery costs low.
There is so much joy purchasing locally-grown and curated really good foods while supporting our region's farmers and businesses!